SkyStep Cloud-based ERP SaaS for Orthotic Labs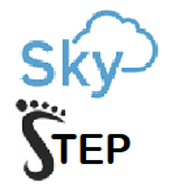 SkyStep is 2M's ERP Application for Orthotic Labs available as a SaaS through the Microsoft App Source Commercial Marketplace, check it out.
Subscribing to SkyStep keeps you a "Step Ahead" of the competition and provides you the freedom to use the application without worrying about servers, security, crashes, installation, upgrades, repairs, CALs and all of the other added costs and considerations that are part of the joys of owning your own system.
SkyStep includes all of the features described in OrthoWare, our On-Premisis solution for Ortho-Labs but provides you with a more flexible and powerful deployment model.
SkyStep takes advantage of Cloud Technology - including scalability, redundancy and flexibility and scales effortlessly as your needs do.
Just subscribe and SkyStep's power is delivered directly to your desktop.
Organize Client Information Once and For All
Do you have name and address information in someone's Outlook, delivery preferences in a Rolodex and pricing in an Excel sheet? If so, there's a good chance that at some point you've missed some of this information and have had to "make it right". Get it right the first time and centralize your Client Information into SkyStep.
Streamline Repetitive Processes with Standard Options and Standard Defaults
SkyStep allows you to set up standard options available within particular styles (ensuring that only valid options may be chosen when evaluating and configuring a patient device). Taking this concept to the next level, setting up standard defaults (and defaults by account) allows much of the prescription setup to be guided or handled by the system. Operator intervention is then limited to the exceptions (which translates into a cost savings).
Comprehensive Credit Checking
SkyStep Credit Checking feature allows you to automatically hold orders from accounts that have been marked or that have outstanding A/R balances. These orders will be channeled to your credit manager for follow-up before releasing the work to the shop.
Security is the First Priority
SkyStep has its own role-based security that allows you to enable/disable any of the OrthoWare programs by role because not everyone needs access to everything.
Check Job Status
SkyStep allows you to track the status of a particular job in any department through Workflow Tracking. It brings a powerful Customer Service tool directly to your desktop! Your CS Reps will know exactly where every device is (for when that doctor calls and wants to know).
Acounting Scalability
You may be in this situation – your volumes have grown to a point where it's getting difficult to control your business and react quickly. SkyStep is a scalable solution that puts you back in control of your business.