Microsoft Azure Cloud Computing
share field: 2M Talks about the power of the #AzureCloud - Cloud Computing Specialists | Long Island, NY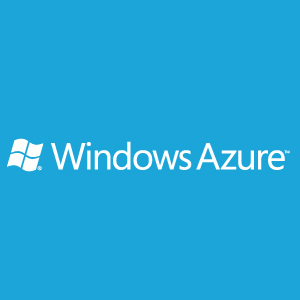 The Cloud has revolutionized the way we access information. Think of Social Media sites like Facebook, Twitter or LinkedIn; data storage like SkyDrive or DropBox and Media Sites like YouTube, Netflix or Pandora - all of these technologies depend upon the Cloud to support the vast number of users that subscribe to them.
The Cloud is not mysterious. The Cloud is still a collection of servers, but it is abstracted and virtualized in such a way that you no longer deal with physical machines - you deal with the services that you need and let the Cloud provider worry about hardware, DNS, redundancy, uptime, etc. You can scale those resources up for spikes in activity, and scale them down when activity deminishes. You pay for only what you need, when you need it. If you need to expand resources, you can easily do so - often in seconds. You don't need to over-buy in anticipation of growth. Buy what you need now; if you grow in six months, increase power with a couple of clicks.
Microsoft's entry into The Cloud is called Azure - and it is an expanding set of services that can be utilized by a business to extend and compliment your IT Infrastructure. Website, Compute and Mobile Services are available as are services for SQL Databases as well as NoSql-style storage. It's even possible to host Virtual Machines, Networks, your domain, File Shares, etc within Azure - extending the reach of your Business Infrastructure. Azure service elements have built-in failover, and are available with geo-redundant storage.
Big Power for the SMB "Little Guy"
Azure services allow 2M to offer IaaS (Infrastructure as a Service) to our clients, dispensing with the cost and built-in obsolescence of hardware, in lieu of a flexible and highly secure virtual infrastructure.
As a software developer, 2M does some heavy leveraging of Windows Azure for hosting our applications. When we propose a solution to a client, using Windows Azure takes investment in a server out of the picture - letting our client (and us) focus on the Solution, not the Platform. 2M is developing solutions that take advantage of some of the new and exciting services flying in The Cloud.
Microsoft Azure gives 2M a platform for delivering our Software Solutions like Response and OrthoWare, Mobile Applications, Virtual Infrastructure, CMS and other Responsive Websites and Applications to our Clients, without a need for heavy, upfront CapEx expenditures, like servers and platform software. In fact, the capabilities available to the Azure platform services go far beyond the capabilities of most practical on-premises infrastructures.
These assets are engineered for high availability - SQL Azure and Azure storage keep three copies of data and can be encrypted with a click, apps and servers can have multiple instances set up for 99.95% uptime, far above traditional on-premise assets.
This is GREAT news for Small and Medium Businesses. Many of these high-end capabilities were available only to larger (richer) organizations. The Cloud "levels the playing field" and makes those capabilities available to small and medium businesses.
In The Cloud, security is paramount, and Microsoft is taking that very seriously. Check out Microsoft's article on Azure Security.
Built on Azure
Azure forms the backbone of 2M's CloudBank, a Cloud-based backup solution available from 2M. CloudBank, available from 2M Technologies, is a Managed Offsite Backup Solution and Disaster Recovery Tool which automatically stores generational, encrypted copies of your data in the Microsoft Cloud.
So contact 2M - see if we can help keep you from getting lost in The Cloud!
2M is a Microsoft Silver Partner located in Hauppauge on Long Island and we have provided Computer Programming and IT Services, Products and Solutions to businesses in the New York / Metro area since 1987. The Cloud (and Microsoft Azure, specifically) is providing resilient, secure, cost-effective Platform, Infrastructure and Software solutions to Small and Medium Businesses. These solutions were out of reach from these businesses just a few short years ago.
If you're interested in discussing how Cloud Computing can benefit your company, contact us for more information!
Obviously, The Cloud is a physical place (or places) and Microsoft is investing a ton in their Cloud infrastructure. Take a look, below at a short tour of one of the Windows Azure data centers. Data Centers are located in various locations within the US, Europe and Asia.
Windows Azure Data Center Tour
Need Service?